Reading Time:
2
minutes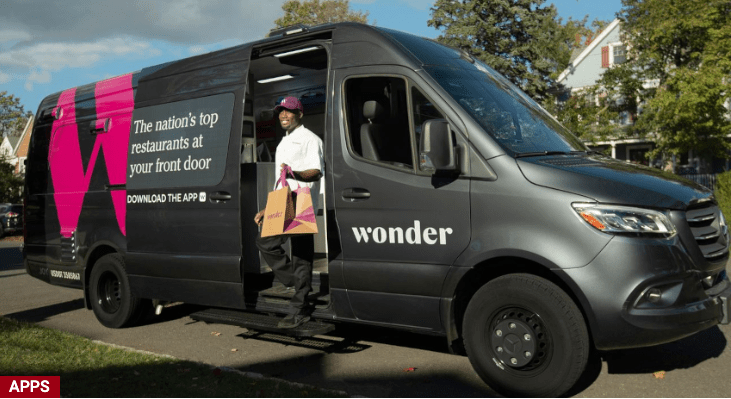 Apple plans to kill CAPTCHAs with its new Private Access Tokens technology. Private Access Tokens can prove that an HTTP request is coming from a human by recognizing if a client device is following typical user patterns. Signed tokens are sent to servers in a multi-step process that doesn't involve the server knowing anything about the device or user. Using Private Access Tokens requires a device running iOS 16 or macOS Ventura. Apple is working to make Private Access Tokens a web standard. More on how the technology works is available in the article.
Wonder Distribution is a new food delivery startup that operates a network of truck-based restaurants. Users can order food using a mobile app. Wonder's trucks drive to a location near the customer's home to prepare the food to ensure fresh deliveries. The company operates at least 60 restaurants in four New Jersey towns. Wonder has raised about $900 million in debt and equity financing since its launch. It has invested heavily in making its restaurants more efficient. The startup plans to make its service available nationwide by 2035 and eventually expand into new market segments.
ကြော်ညာ




🚀 Science & Futuristic Technology
Scientists from Australia have discovered that plants can control how much carbon from photosynthesis they keep to build biomass by using metabolic channels. They can choose to burn pyruvate and release carbon or use it to build phospholipids, plant oils, amino acids, or other biomass building blocks. Plants can track the source of the pyruvate and choose to either release it or hold onto it for other purposes. The ability to make decisions breaks the normal rules of biochemistry.
SpaceX's Starship is gearing up for its first orbital test flight next month. The company plans to have a second Starship ready to fly in August. SpaceX is preparing for the flights by building and testing Raptor engines. Starship will have six Raptors and its Super Heavy booster will have 33. The company still needs to secure a launch license from the FAA before it will be able to launch Starship.
💻 Programming, Design & Data Science
ကြော်ညာ




aleph.js is a full-stack framework in Deno. It is currently being rewritten, so many components are subject to change. Example apps written with aleph.js are available.
This article contains a collection of opinions on what makes a great developer experience. It covers frameworks and libraries, documentation, and APIs. Links to more articles related to developer experience are available.
Firefox is rolling out Total Cookie Protection by default to all Firefox users worldwide. Total Cookie Protection confines cookies to the site where they were created, preventing companies from using the cookies to track users across sites. It allows users to have a great browsing experience while maintaining their privacy.
ကြော်ညာ




Netflix is recruiting for a reality TV show inspired by Squid Game. 456 recruits from around the world will play games with a $4.56 million prize at stake. The 10-episode series will be filmed over four weeks in early 2023. Participants need to be over 21 years old and speak English. Netflix has confirmed that Squid Game will be renewed for a second season.
ကြော်ညာ
ကြော်ညာ တွေဆိုတာ အောက် ပြတဲ့ ဟာတွေဖြစ်တယ်။ ကလစ်ပြီး သူတို့ website မှာ အနဲဆုံး ၁ minute လောက်နေပေးပါ ကြော်ညာ 2

++++++++++++++