Reading Time:
2
minutes
The European Central Bank (ECB) has laid out suggestions for an anonymity-centric central bank digital currency (CBDC) in a new report.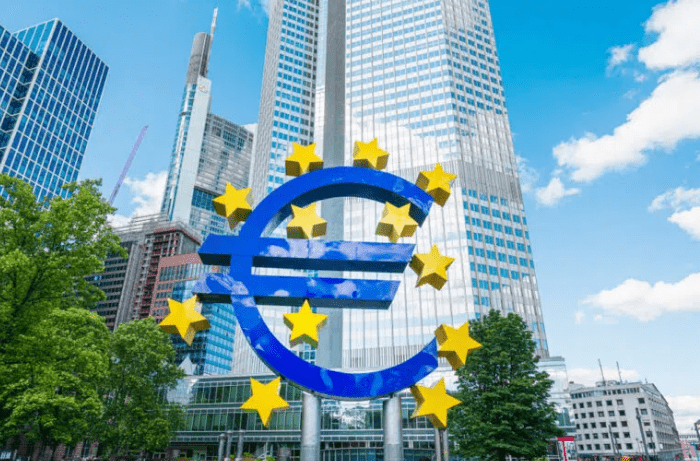 In a newly published working paper, the ECB says that an anonymous CBDC is "preferable" to regular payment systems, but that privately issued tokens would ultimately stand in its way.
"While a CBDC with anonymity is preferable to traditional electronic payments such as bank deposits, it may become supplanted by payment tokens issued by large technology firms," the report says. "This risk would be particularly tangible if those platforms compete with banks in the market for financial services. However, an optionality for data‐sharing features may result in a widespread CBDC adoption."
According to the ECB, tokens issued by digital platforms allow merchants to hide from banks, but enable the platforms to "stifle competition." Therefore, the officials say that an independent digital payment instrument – a CBDC – that allows all parties to share their payment data with select entities would overcome all these frictions while achieving efficient allocation.
ကြော်ညာ




The paper also states that the introduction of a CBDC with anonymity would enable merchants to prevent banks from "extracting information from payment flows."
Instead, the bank must elicit such information through contract terms. As a result, merchants distribute more goods online, which raises social welfare.
On the other side of the Atlantic, US officials have attempted to spark discussions of privacy-centric digital coins. ​​Reps. Stephen Lynch (D-Mass.), Jesús Chuy Garcia (D-Ill.), Ayanna Pressley (D-Mass.) and Rashida Tlaib (D-Mich.) are set to introduce the Electronic Currency and Secure Hardware (ECASH) Act.
The bill would call upon the Treasury Department to run a program that would manage the creation and implementation of "e-cash" and any technological infrastructure required to support anonymous transactions.
ကြော်ညာ




Rohan Grey, a professor from Willamette University who consulted on the bill, said the bill is meant to create a "true digital analogue to the U.S. dollar."
Grey also said that the proposed currency wouldn't have any blockchain, and would be completely anonymous and peer-to-peer (P2P).
"Instead, it would be purely peer-to-peer, capable of offline transactions, and able to be held and used completely anonymously, like physical cash is today," explained Grey.
Disclaimer: These are the writer's opinions and should not be considered investment advice. Readers should do their own research.
ကြော်ညာ






ကြော်ညာ
ကြော်ညာ တွေဆိုတာ အောက် ပြတဲ့ ဟာတွေဖြစ်တယ်။ ကလစ်ပြီး သူတို့ website မှာ အနဲဆုံး ၁ minute လောက်နေပေးပါ ကြော်ညာ 2

++++++++++++++