Reading Time:
2
minutes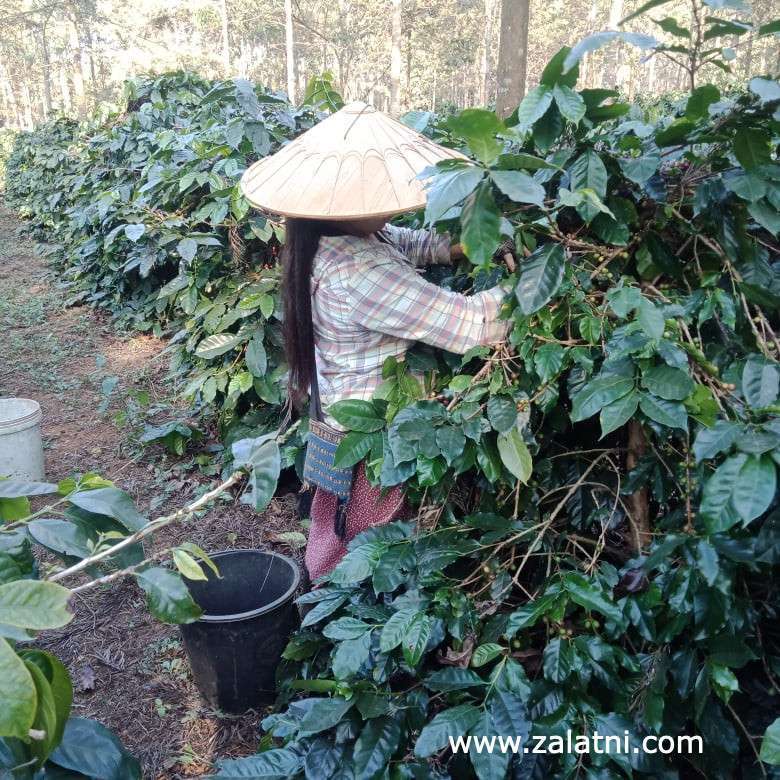 Whenever I travel in Myanmar, I bring my own; myown coffee plunger and coffee grounds. Why? For the simple reason that finding good, real coffee can be quite a hurdle in Myanmar,which is funny since the country has a burgeoning reputation as a producer of serious coffee.

Oh sure, coffee of a sort can be found just about everywhere: the 2- or 3-in-1 sachet mixes that combine too much sugar, toomuch creamer and not enough coffee toprovide a cringing sugar high with a vague aftertaste of coffee.
In addition to adding to a global pollution problem, said coffeeb mixes do little to provide a morning wakeup jolt, hence the need to ferrya bulky metal plunger to all parts.
Finding good coffee in Yangon can also be a bit of a challenge but only in the handling of the beans and ac-tual brewing. But finding good beans is relatively easy. Not only do the major supermarkets stock quite good varieties of beans in different roasts, but there are also some bulk suppliers around that sell through supermarkets and also have their own outlets.

These include the impressive Sithar Coffee on University Avenue in Bahan Township, whose showroom also includes a bewildering array ofcoffee paraphernalia – roasters, grinders, plungers and incredible espresso machines. Sithar usually has three roasts on hand – effectively light, medium and dark roast.
Perhaps a little less sophisticated but more interesting as a result is Hanuman Coffee, at the corner of 51nd and Anawrahta roads, directly alongside the Sri Varatharaja Perumal Thevasthanam temple. Hanuman sells either beans or ground coffee in a variety of sizes but forget about different roasts – what you see is what you get. Packaging is simple plastic bags with a paper cover.
However, the store is just about open air and the delicious smell of roasting bean wafts all over the neighbourhood in what is brilliant free marketing.
ကြော်ညာ




Moving back to a bigger and more professional enterprise is Genius Coffee, whose products can be found quite easily in City Mart supermarkets. Genius also has a facility in Thingangyun on Yadanar Road, conveniently close to my house.
It is there that I fight for space among the huge coffee-filled sacks and order my 500-gram bags of dark roast beans. But if you hit Genius up on Facebook, you might even find that they'll deliver to your door.
What the above suppliers all have in common is where they source their beans: predominantly Shan State but with some of the best coming from Pyin Oo Lwin, which is actually in Mandalay Region.
Arabica beans do best at some altitude, usually 1100 metres above sea level and hilly Shan State, as well as Pyin Oo Lwin, are at or above this altitude. Add in fertile soil and cool weather and you have a perfect mix for growing coffee.

And people have been growing different varieties of Arabica beans in Myanmar's hilly areas for more than 170 years.
ကြော်ညာ




Most farmers remain smallholders, who harvest their crops in December and January, when rainfall is rare. The coffee cherries (which are right red when picked) are then dried on raised beds and then processed by cooperative groups.
International interest and aid has started reaching Myanmar's farmers, with even USAID helping the market.USAID works through collective associations to help farmers to buy processing equipment and connecting them directly to internationalbuyers, thereby giving them a chance to earn more for their crops.
That work is now paying dividends, with Myanmar coffee available internationally – either through inter-national buyers or through either Sithar or Genius.
All of which is great news but sadly won't do anything to stop me feeling the need to ferry about my plunger.
ကြော်ညာ




ကြော်ညာ
ကြော်ညာ တွေဆိုတာ အောက် ပြတဲ့ ဟာတွေဖြစ်တယ်။ ကလစ်ပြီး သူတို့ website မှာ အနဲဆုံး ၁ minute လောက်နေပေးပါ ကြော်ညာ 2

++++++++++++++